[ad_1]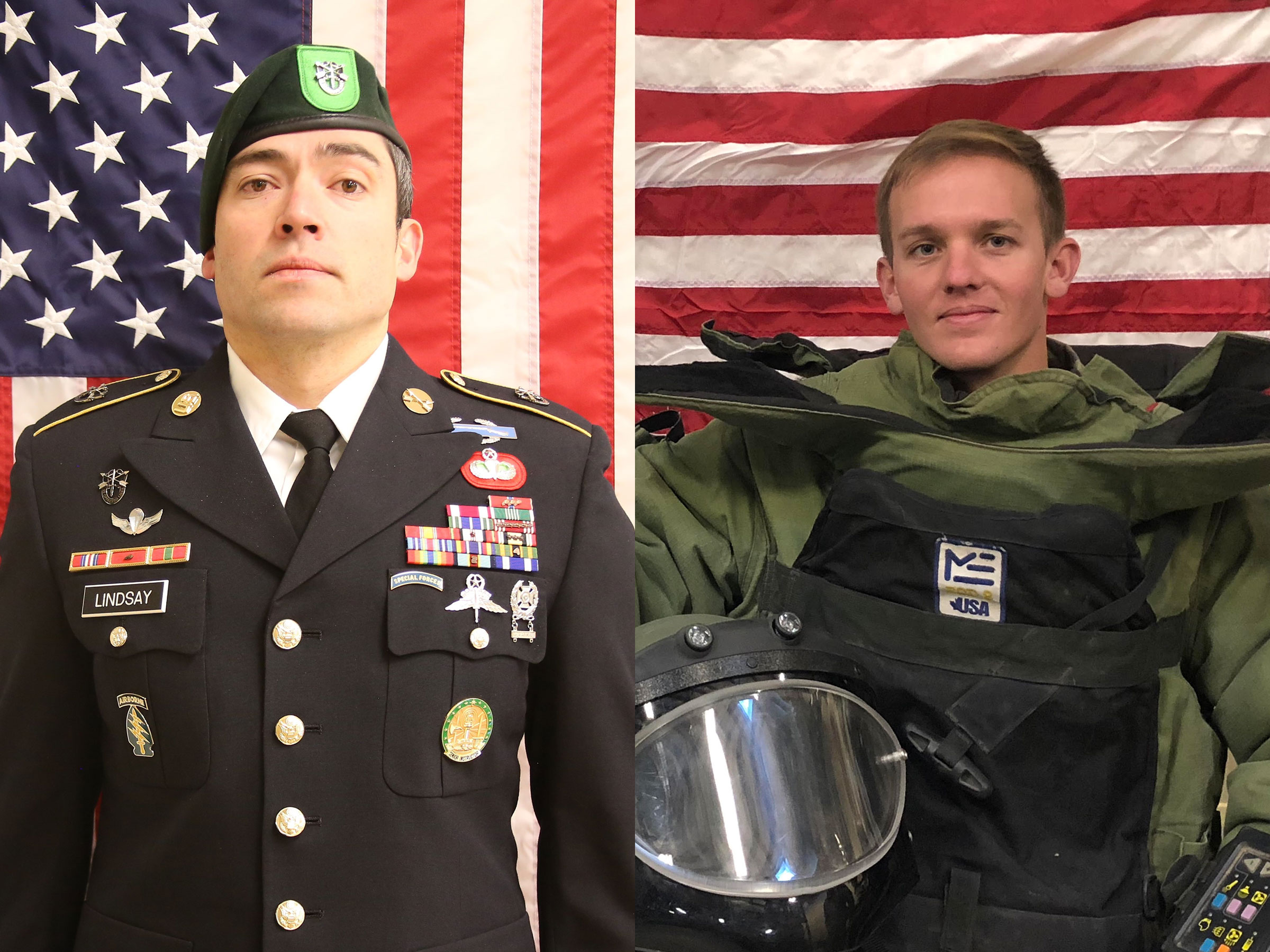 The Department of Defense has released the identities of two soldiers killed in combat in northern Afghanistan Friday.
Specialist Joseph P. Collette, 29, of Lancaster, Ohio and Sgt. 1st Class Will D. Lindsay, 33, of Cortez, Colorado, were killed in Kunduz province "as a result of wounds sustained while engaged in combat operations," officials said in a statement. No other details about the incident were released, but officials said it is under investigation.
Collette was a member of 242nd Ordnance Battalion, 71st Explosive Ordnance Disposal Group, out of Fort Carson, Colorado, officials said. According to a Fort Carson release, he was an EOD specialist who entered the Army November 8, 2010 and arrived at Fort Carson June 28, 2012.
He deployed to Afghanistan in December, and had been awarded the Purple Heart on the deployment, according to released information.
His other awards include four Army Achievement Medals and the Excellence in Competition Rifleman Badge.
"The 71st Ordnance Group (EOD) is deeply saddened by the loss of Spc. Joseph P. Collette. We extend our deepest sympathies and condolences to his Family and friends," Col. David K. Green, commander of 71st Ordnance Group (EOD), said in a statement.
Lindsay was assigned to 2nd Battalion, 10th Special Forces Group (Airborne), also out of Fort Carson.
He enlisted on July 7, 2004 and was assigned to his current unit in July 2006, officials with U.S. Special Operations Command said in a statement.
He had previously deployed five times to Iraq and once to Tajikistan in support of a counter-narcotics mission.
His awards include five Bronze Star Medals and the Purple Heart, along with the Military Free Fall Jumpmaster Badge and Master Parachutist Badge.
He is survived by a wife and four daughters, officials said.
"The 10th SFG (A) Family is deeply saddened at the loss of Sgt. 1st Class Will Lindsay," Col. Lawrence Ferguson, 10th SFG (A) commander, said in a statement."Will was one of the best in our formation, with more than a decade of service in the Regiment at all levels of noncommissioned officer leadership. We will focus now on supporting his family and honoring his legacy and sacrifice."
Collette and Lindsey are the third and fourth soldiers killed in hostile actions in Afghanistan this year, the 18th year since the war began and more than four years after combat operations under Operation Enduring Freedom formally came to an end.
— Hope Hodge Seck can be reached at hope.seck@military.com. Follow her on Twitter at @HopeSeck.
© Copyright 2019 Military.com. All rights reserved. This material may not be published, broadcast, rewritten or redistributed.
[ad_2]

Source link