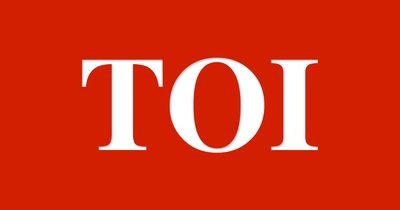 Hyderabad: Five years after a decorated retired Army captain T Kameswara Rao (80) who served India in three wars died in a drunk and drive crash, family members are still livid as justice continues to elude them.
On September 16, 2016, Rao went to Shamshabad to pick up his daughter Pallavi and her two kids who arrived from Houston in the US and were returning home at Safilguda. At the same time, Dr Siddhartha Darapuneni, who was inebriated, along with an airhostess was speeding in his Honda City.
"Like a missile, his car rammed against the side of my father's SUV. What upsets me the most is that after the crash, the doctor and the airhostess tried to flee from the accident spot," Rao's son T Bhaskar (52) tells STOI. Fortunately, Pallavi and her children were left with minor bruises. She immediately called for an ambulance to shift her father to a nearby hospital.
However, Bhaskar and his family's suffering only just began as Rao suffered a cervical spinal fracture leaving him paralysed from the neck down. He passed away two months later. On the other hand, Dr Siddhartha was let off by receiving a station bail with bailable charges of rash driving registered against him.
Bhaskar engaged lawyer S Vani and approached the high court, seeking culpable homicide charges against the doctor which was eventually granted. "The case hasn't moved an inch since then. Police are yet to frame the charges against the doctor and because of that the court hearing hasn't even started. Each time, I receive an excuse like there is no time or the current Covid-19 situation. We are bearing all kinds of harassment — whether it is financial or mental — while the doctor is free," Bhaskar said.
Bhaskar, who works as a general manager with Tata Steel, rues that the common man of this country has no chance fighting against the system. The family has far spent over Rs 25 lakh on both medical and legal expenses.
Yet, Bhaskar remains resilient. He does not want to give up till justice is served for his father. Rao served in the Army as a former Corps of Signals officer and later through the UPSC, entered the Indian Labour Service. Rao then worked as a regional labour commissioner for various states and eventually retired as a deputy welfare commissioner for government of India, Delhi.
FacebookTwitterLinkedinEMail