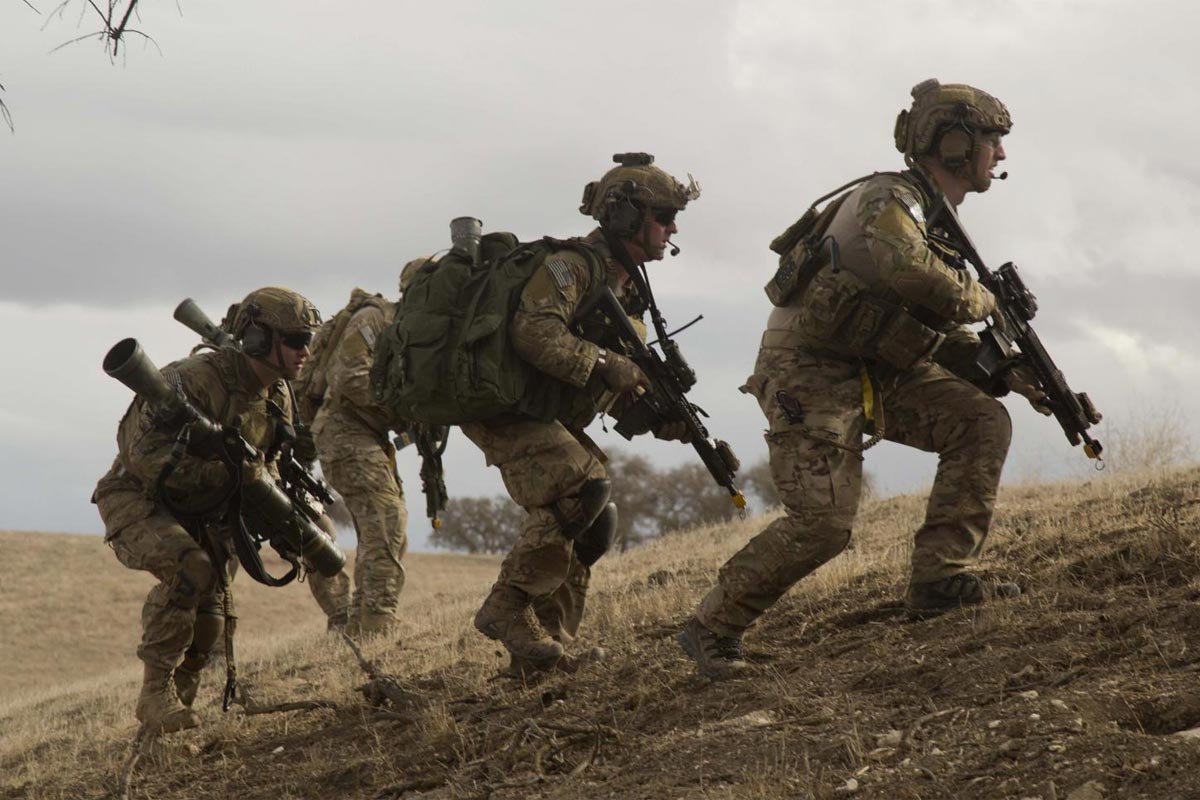 The U.S. Army's elite 75th Ranger Regiment is offering bonuses worth up to $10,000 to new recruits to attract infantrymen, cooks and even supply MOSs such petroleum supply specialists.
In a series of recent Facebook posts, the Army Special Operations Command unit announced the initial enlistment bonuses to 11-series military occupational specialty soldiers, even if they already have signed their contract and are in Infantry One Station Unit Training at Fort Benning, Georgia.
"Didn't receive an Option 40 contract before you shipped to OSUT? Contact the 75th Ranger Regiment Recruiting Team to find out how you can become a part of one of the most elite organizations in the United States Army and qualify for the $10,000 initial enlistment bonus," according to a Jan. 3 Facebook post.
Army Times first reported on this story.
The new bonuses come as the Army is pushing ahead with an aggressive new recruiting strategy after the service missed its annual recruiting goal last year by more than 6,000 soldiers.
The strategy is the top priority of Training and Doctrine Command and involves several new initiatives such as visiting major cities and producing sharp new commercials designed to connect with the American public.
"Our Army can do a better job at attracting talent and our team, along with Army senior leadership, is focused on fixing this," Gen. Stephen Townsend, TRADOC commander, told an audience Monday at an Association of the United States Army event. "Our ability to recruit and maintain this smart, fit, lethal, all-volunteer Army is the most important thing that TRADOC is working on."
The Ranger Regiment is upping its recruiting game by offering $10,000 bonuses to soldiers with MOSs such as 88M, motor transport operators, and 25C, radio operator-maintainers. It also is offering $5,000 bonuses for 25P, microwave systems operator-maintainers, and 25Z, visual operations chiefs.
Soldiers with MOSs such as 92A, automated logistics specialists; 92F, petroleum supply specialists; 92R, parachute riggers; and 92Y, unit supply specialists, can also receive a $10,000 bonus under the program. The regiment also is offering $5,000 bonuses to 92G, food service specialists, and 92W, water treatment specialists.
The 75th Ranger Regiment was the first unit to appear in the Army's new "Warriors Wanted" marketing campaign ads that debuted last fall. A short video, which featured Rangers fast-roping out of helicopters and clearing buildings, aired on social media and cable TV aimed at Generation Z.
— Matthew Cox can be reached at matthew.cox@military.com.
© Copyright 2019 Military.com. All rights reserved. This material may not be published, broadcast, rewritten or redistributed.