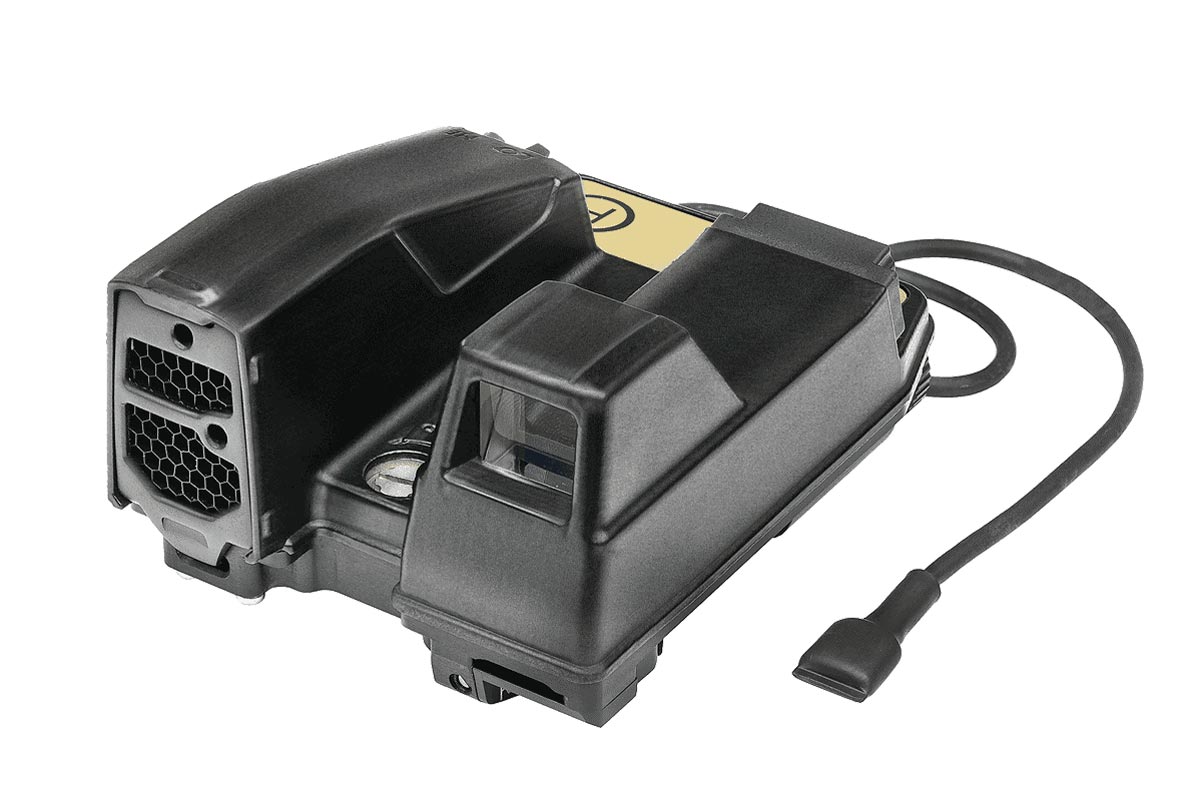 FN America LLC's plan to show off its high-tech fire-control system at the 2019 Special Operations Forces Industry Conference (SOFIC) in Tampa, Florida, this week could offer insight into similar technology being designed for the Army's Next Generation Squad Weapon.
The FN Mk3 Fire Control Unit is designed to give operators a complete sighting and aiming solution for 40mm grenade launchers, according to a recent FN news release.
"It calculates the trajectory of grenades and gives an adjusted point of aim, enabling the grenadier to obtain first-round hits in all conditions — night and day," the release states.
The Mk3 Fire Control Unit is an example of technology Army modernization officials want for the service's Next Generation Squad Weapon (NGSW), a futuristic weapon being designed to replace the M249 squad automatic weapon and M4/M4A1 carbines.
FN is one of a handful of companies working with the service to develop prototypes for the Next Generation Squad Automatic Rifle (NGSAR).
Both the AR and rifle versions of the NGSW will be chambered for a special, government-designed 6.8mm projectile and will feature an advanced fire control system designed to automatically adjust for environmental conditions such as wind, as well as integrating thermal, infrared pointer and other weapons accessories into one system, U.S. military officials have said.
So far, the Army and gun manufacturers have been tight-lipped about the NGSW prototypes and fire control systems.
FN's Mk3 system, which will be showcased at SOFIC from May 21 to May 23, consists of a laser range finder; a large aiming window for easy target acquisition; sensors for temperature, angles of elevation and cant; a ballistic calculator; and a self-adjusting electronic reticle, the release states.
"When combined, all these features help to dramatically increase the hit probability of the 40mm grenade system in defense and security operations," according to FN's release.
In 2018, the Army awarded contracts to General Dynamics-OTS Inc., PCP Tactical LLC, Sig Sauer Inc., Textron and FN to develop prototype weapons for the Next Generation Squad Automatic Rifle-Prototype Opportunity Notice program, an effort that is scheduled to demonstrate weapons in June.
— Matthew Cox can be reached at matthew.cox@military.com.
© Copyright 2019 Military.com. All rights reserved. This material may not be published, broadcast, rewritten or redistributed.