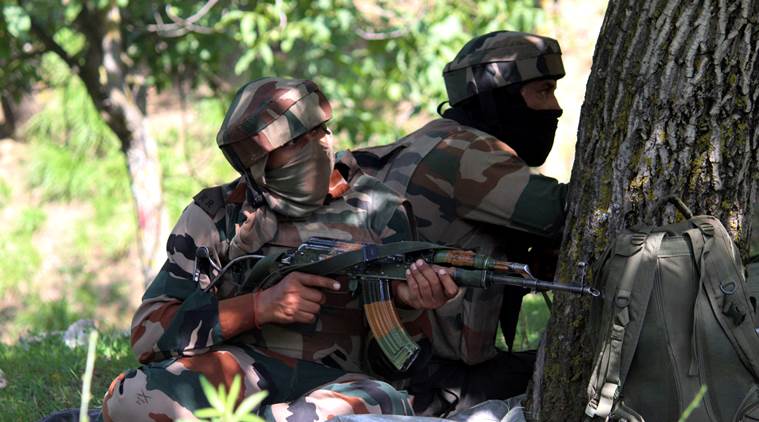 Encounter breaks out between security forces, militants in Sopore (Representational)
Two militants and a soldier were killed Friday in an encounter in Sopore area of Baramulla district of Jammu and Kashmir. The encounter is ongoing.
Security forces launched a cordon and search operation in Pazalpora village of Dangiwacha town in the north Kashmir district this morning after receiving specific information about the presence of militants in the area, news agency PTI reported. The search operation turned into an encounter after the militants fired on the search party, who retaliated.
(More details awaited)
For all the latest India News, download Indian Express App
© IE Online Media Services Pvt Ltd