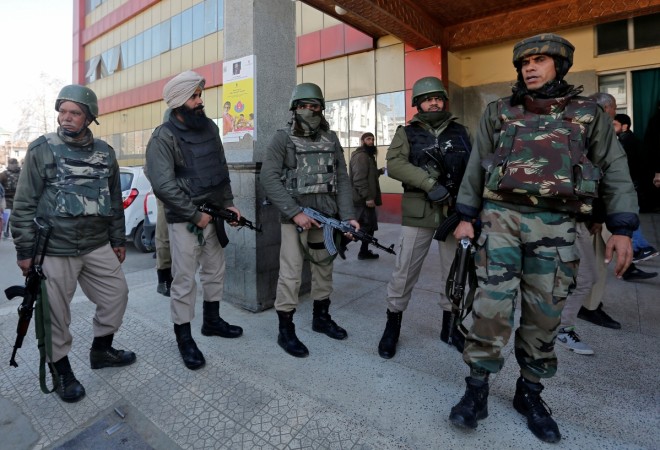 Chief of the Army Staff General Bipin Rawat says that another surgical strike is needed, given the situation on Line of Control (LoC) and the Kashmir valley as a whole. He added that unless the Pakistan Government doesn't control its army and intelligence service, the ISI, relations between the two countries will not improve.
September 29 will mark two years since Indian Army carried out surgical strikes on terrorist bases in Pakistan Occupied Kashmir.
On that day in 2016, special forces teams crossed the LoC and attacked and destroyed launchpads used by terrorists before they entered Indian territory. The strikes were carried out to avenge the deaths of 19 Indian soldiers who died when terrorists attacked their camp in Uri on September 18.
"For the situation along the LoC and the international border to improve Pakistan government has to exert full control over its army and the Inter-Services Intelligence," said Gen Rawat.
"The targeting of policemen in Jammu and Kashmir shows that the terrorists are getting frustrated," Rawat added.
On Friday, terrorists kidnapped and killed three policemen – two special police officers and a constable – in Shopian district in south Kashmir.
Earlier in the week, a Border Security Force (BSF) jawan was shot dead when the patrol he was part of came under fire from the Pakistan side along the international border in Ramgarh sector of Samba district.
The killings of the policemen prompted the government of India to call off the proposed meeting between the foreign ministers of India and Pakistan in New York on the sidelines of the United Nations General Assembly.
A statement issued by the ministry of external affairs said that the killing of the security personnel by Pakistan-supported elements and the release of stamps glorifying terrorists like Burhan Wani and terrorism in general shows that Pakistan is far away from mending its ways.