NEW DELHI: Traffic cops may flag you down from next week if you honk at Mandir Marg or on
Ring Road
near
Panchsheel Enclave
. The police have come up with a list of 60 stretches, including some on the busy Ring Road, which have been marked as no-honking zones.
From next week, teams will be deployed on these stretches to book drivers found honking. The no-honking rule will also be enforced around 100 metres at 250 traffic signals.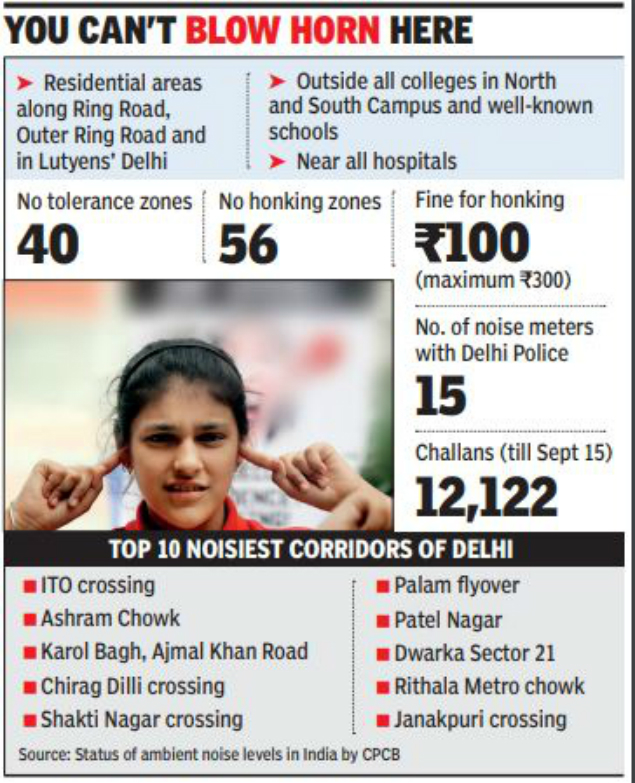 Joint commissioner (traffic) Alok Kumar said the list had been uploaded on the Delhi Traffic Police website a week in advance to make people aware about the step. "As honking also has environmental concerns, we have taken it up as a drive to make people aware about its ill effects," said Kumar.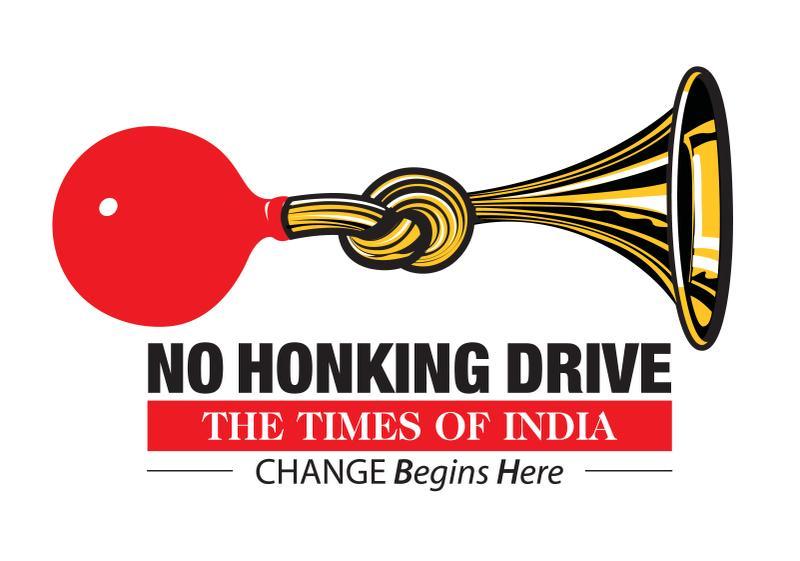 A fine of Rs 100 is marked for these zones, but cops agree that little can be done to enforce the law due to lack of equipment to measure the decibels. The concept of a no-tolerance zone in Lutyens' Delhi, mooted by NDMC in 2013, could be only partially implemented on all 40 designated stretches. An RTI reply states the traffic police has only 15 noise meters for the entire city. Police officers also admit that prosecutions for noise pollution are low due to priority being given to checking other violations.
During a study last year, Central Pollution Control Board had found that incessant honking was the biggest source of noise pollution in a city like Delhi. "The horn is the potent weapon in a driver's hand and he uses it more often than not. This, obviously, creates stress, leading to aggression and road rage. As the capital has expanded beyond Ring Road and Outer Ring Road, which earlier defined its boundaries, colonies have come up right next to busy traffic corridors," said a senior police officer.
Even the areas near schools and hospitals that are supposed to be no-honking zones are not spared. Because of obstructive parking and sheer numbers, the traffic flow gets hampered and noise levels go up manifold, almost twice the permissible limit of about 55dbs.
About 40 complaints come daily from congested residential areas during festive seasons. Only a meagre fine of Rs 100 is imposed for a violation. It goes up to a maximum of Rs 300 with subsequent offences.