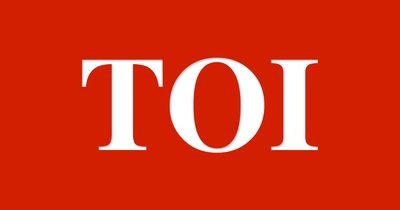 ISLAMABAD: Pakistan urged the Organisation of Islamic Cooperation (OIC) on Monday to step up its efforts against India for "imposing a stringent lockdown in Jammu and Kashmir" and what it called the "enhanced repression of the Kashmiri population through fake encounters, extrajudicial killings and other repressive measures".
Addressing a meeting of OIC's Contact Group on Jammu and Kashmir via video conference, Pakistan foreign minister Shah Mehmood Qureshi said the "Kashmiri people have endured untold suffering from a continuous lockdown, military siege, communications blockade, and unprecedented restrictions". These measures, Qureshi said, were imposed following India's "illegal and unilateral" actions of August 5, 2019.
The online meeting was chaired by the OIC Secretary-General, Dr Yousef Al-Othaimeen, and attended by delegates and ministers from Azerbaijan, Niger, Saudi Arabia and Turkey.
Qureshi alleged that Indian forces, in a bid to prevent the world from knowing the reality, were suppressing, intimidating and incarcerating Kashmiri male and female journalists.
"There are repeated instances of extra-judicial killings in fake encounters and cordon-and-search operations, and indiscriminate use of pellet guns and live ammunition against unarmed, peaceful protesters," the minister said.
In the last 20 days, 30 young Kashmiris have been killed, Qureshi claimed. "Indian forces are refusing to return the mortal remains of 'martyred' Kashmiris to their families for burial," he claimed.
Reiterating the rhetoric of his PM, Qureshi told the meeting that Pakistan feared India may resort to a "false-flag" operation in order to divert the world's attention.
"The OIC must urge India to rescind its unilateral and illegal actions since August 5, 2019, implement the relevant UNSC resolutions to hold a UN-supervised plebiscite in J&K … and provide unhindered access to OIC, IPHRC, UN, human rights organisations and international media to investigate and report on the situation" in J&K, Qureshi told the participants.