NEW DELHI—The pandemic has aggravated the persisting problems faced by people living in high-altitude, trans-Himalayan villages on the India-China border in eastern Ladakh, which have witnessed intense tensions the past year.
The Epoch Times talked to Konchok Stanzin, the councilor of Chushul constituency that consists of twelve villages on the de-facto border and includes the region of the Pangong Tso lake, one of the main epicenters of the past year's conflict.
Eight villages in Stanzin's constituency are on "zero-border," which means the Chinese villages are visible from these locations, while four villages are adjacent to the Indian border villages.
The pandemic and the lockdown have added to the woes of the people in this inhospitable terrain that's just emerging from extreme, isolating winters and the tensions of the last year's standoff that eased off only in February after high-level talks ensured military disengagement.
Fear of renewed conflict remains high as snow melts and summer sees the Chinese maintaining some of their newly gained positions in the region.
Stanzin said, "health and education" remain the two areas of concern for citizens in the region where, prior to Ladakh becoming a federally governed territory in 2019, as job assignment there was considered a punishment, due to the harsh conditions.
The special constitutional measure that displeased both Pakistan and China created two federally governed territories called Union Territories—Jammu and Kashmir, which shares a disputed border with Pakistan, and Ladakh, which rests on a conflicted border with China.
The 13,000 foot altitude region of Chushul is of extreme strategic value for India because it includes an important airstrip. The Chinese tried to capture the region even during the 1962 war between the two countries.
Sparse Internet
The lockdown has exposed the inadequacies of the internet, which came to the region only this year and is still only sparsely available.
"[It was possible in] Chushul only this year because the foundation work of Jio [Indian telecommunication company] was done last year.  But the rest of the villages are equally important because these are also zero-border villages," said Stanzin adding that 4G connectivity covers only 20-30 percent of the entire Ladakh region at present, whereas the Chinese villages visibly have two internet towers.
The pandemic and the lockdown in particular made things tough for young children because schools are happening online, and villages either don't have internet or have only 2G internet connectivity according to Stanzin.
Children have to thus travel three to nine miles one way to reach the local government offices called Panchayat ghars to be able to download their lessons.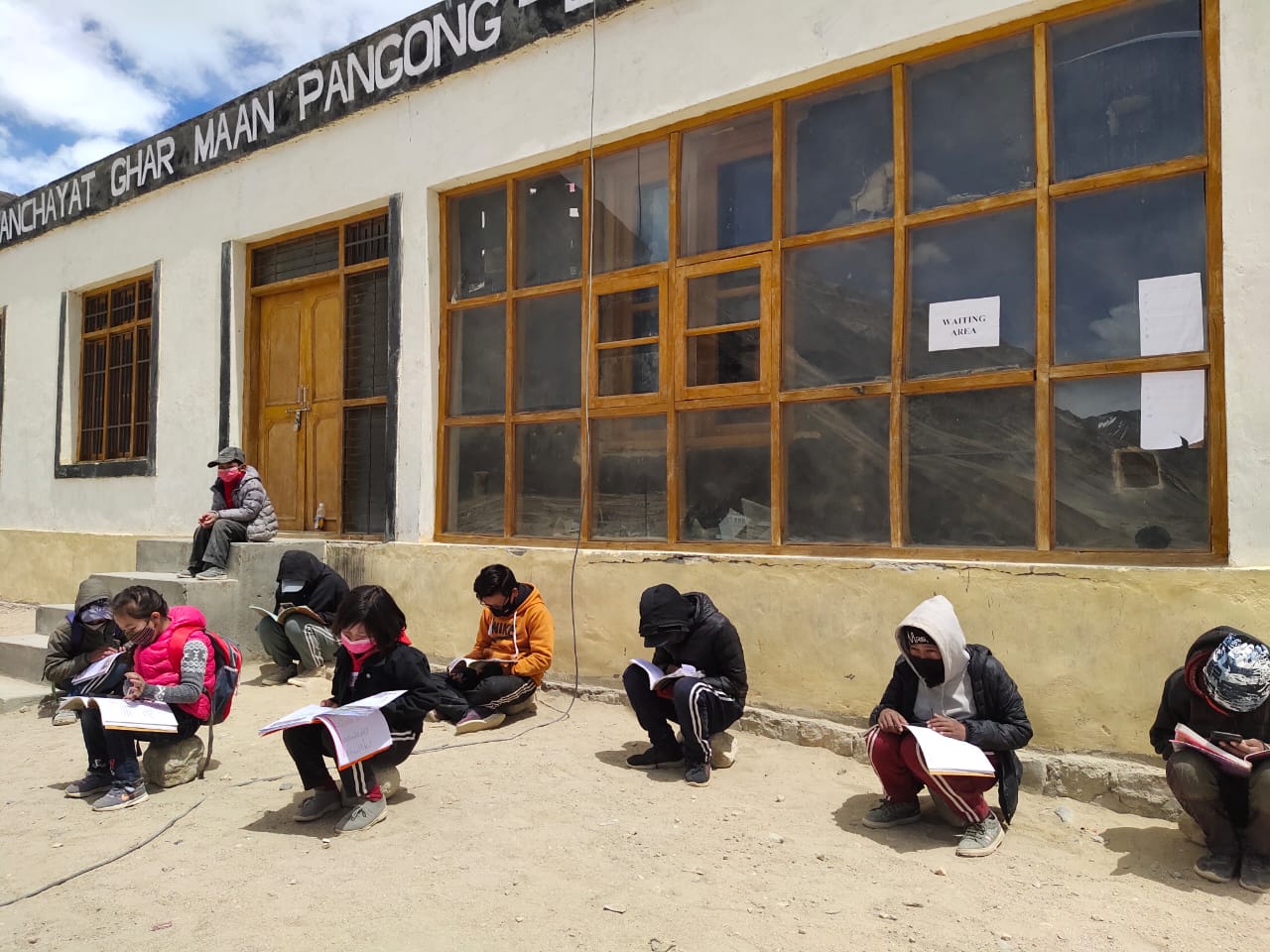 "Because of COVID-19 we have online classes. All schools are closed. Because we don't have internet in Chibra we aren't able to attend online classes. We request the government to get us internet so that we can study like all other children," said Kunsal Zangmo, a fourth-grader from a village called Chibra in a video shared by Stanzin with The Epoch Times.
Another child, Jigmat Stobdan, a seventh-grader said since everyone comes to the panchayaat ghar for the internet there is an overload on the services, and he hasn't been able to get connected to his classroom.
"I have been marked absent and the teachers scold me. I request that our villages be provided 4G towers," said Stobdan in the video.
Stanzin said there are four panchayat ghars or village council offices at Yourgo, Maan, Satoo, and Chushul villages in his constituency where children from other villages come to download their lessons.
"Children are the most disadvantaged in this situation because in normal times they study in Leh City but during lockdown, they had to return to their villages in these remote border regions [where there is no internet]," said Stanzin. "If 4G connectivity happens in every village, all children will be able to attend to their lessons."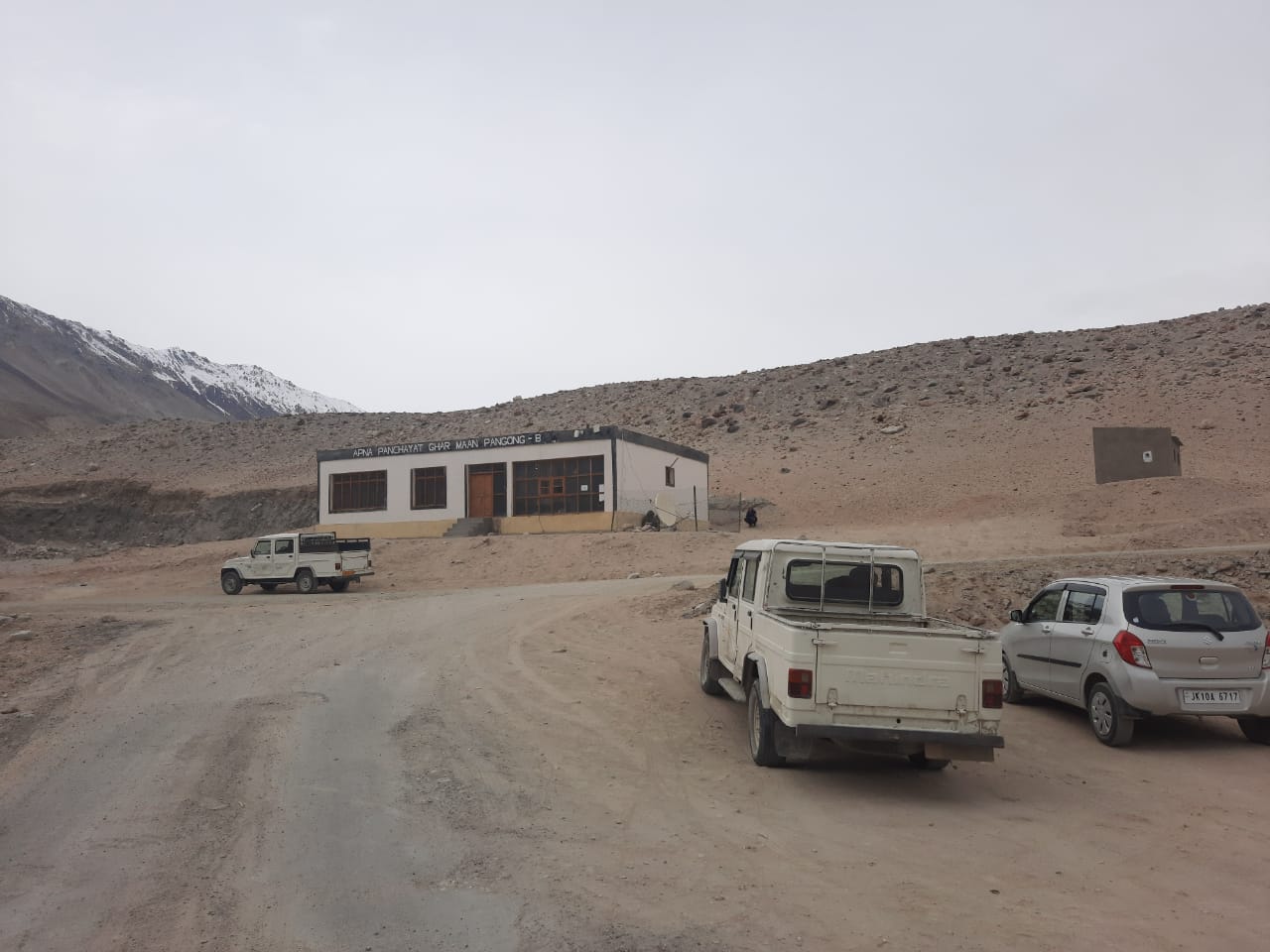 Health and Infrastructure
The population density in Chushul is very low, and there are only 2959 people in 12 villages. 14 people are currently COVID positive and in quarantine, according to Stanzin. Stanzin himself is currently under quarantine after testing positive in Leh, the capital city of Ladakh. He said there's a primary health center in his constituency, and each village has a health sub-center which are staffed and working.
"Health workers are trying their level best. They are trying to give all health facilities in border areas, the way people get in other towns," said Stanzin adding that they have oxygen concentrators and there are local doctors as well as outsourced doctors.
"Every village has 4-5 asymptomatic people," he said. "Contact tracing is being done and testing is happening. Asymptomatic people are being shifted to the COVID care center."
The region was facing problems in vaccinating its people earlier, but now vaccines have arrived even for the 18 plus age group of people, said Stanzin.
Transporting critical cases for intensive care in Leh hospitals, however, continues to remain a challenge as transportation by road at such high altitudes in emergency situations is very difficult.
"Because just one week ago we shifted a COVID patient from Chamtang to Leh in a helicopter of the Indian airforce," said Stanzin adding that it's not simple to place such requests and there should be "single-window mechanisms" in such situations.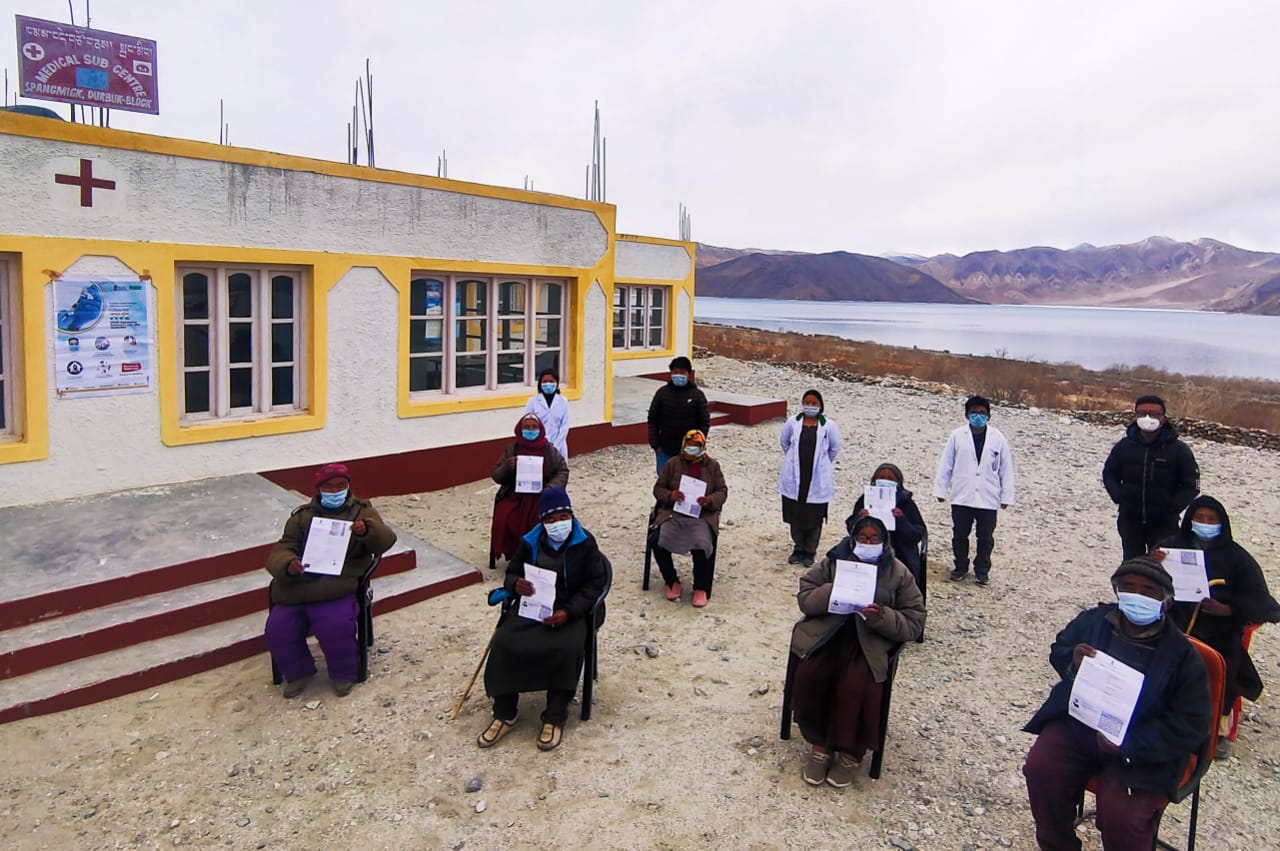 He demanded that the Indian government should build a helipad in every border village keeping in mind the situation, the high altitude, and the strategic importance of the region.
Stanzin said the villages in this region are extremely significant because while in the rest of the no-man, empty regions the Chinese can infiltrate, they can't do so in villages on the border.
The pandemic has however delayed the construction of buildings and roads in the region because the labor can't move to the region from Leh, and the local laborers can't move to the construction sites because of the lockdown, according to Stanzin.
Stanzin expects the situation to be better after June 6 if the "administration gives some relaxation for this."