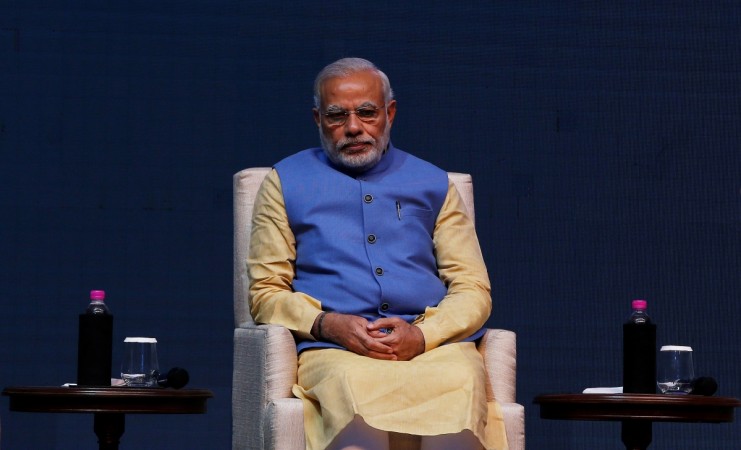 Prime Minister Narendra Modi will inaugurate India's first national police museum in New Delhi on the occasion of Police Commemoration Day on October 21, a senior official said Sunday.
The museum – depicting the history, artefacts, uniform, and gear of central and state police forces – is coming up as an underground facility in the premises of the national police memorial in Chanakyapuri area of Delhi.
The museum project is being steered by the Intelligence Bureau (IB) in coordination with the central armed police forces (CAPFs) that function under the command of the Union home ministry.
"While some state police forces and paramilitary forces have their small museums, this is the first time that the country will have a national-level permanent exhibition on policing subjects. It will also act as a repository of knowledge for researchers on policing subjects," a senior official had told PTI in June when the news agency first reported the story.
He added that a meeting was recently held in the Home Ministry where the progress of the project was reviewed. The museum will be inaugurated by the prime minister on October 21 on the occasion of the police commemoration day, he said.
A wall of valour, with names of personnel killed in action, is also expected to be inaugurated during the same event, he added.
The CAPFs, central police organisations, and the state police forces have been asked to collect their historical documents, items, police-related gazette notifications and unique weapons and uniforms for display at the museum.
The other items that will be displayed in the first-ever national police museum will include brass insignia, ceremonial and operational head gears and uniforms, batons, belts, distinctive photographs of dog squads, mounted columns and old copies of the Indian Police Act.
Some other items that will be put on display include pieces on women in policing, the creation of maiden 'mahila' battalions, news clippings of historical significance, old police communication and wireless equipment, flying squads and police medals and decorations.
A dedicated staff will be deployed at the museum to take the visitors around and undertake audio-visual tours. The entry to the memorial and the museum will be free, they said.
A memorial service is conducted every year on October, 21 at this site to pay tributes to men and women in khaki who have laid down their lives at the altar of duty. 
A similar memorial of the border guarding force ITBP will also be inaugurated in Greater Noida the same day, they said.
This is the first central martyr's memorial for the ITBP that is tasked to guard the 3,488-km long India-China border and about 90 personnel of the force have laid down their lives in the line of duty since its raising in 1962, the official said.