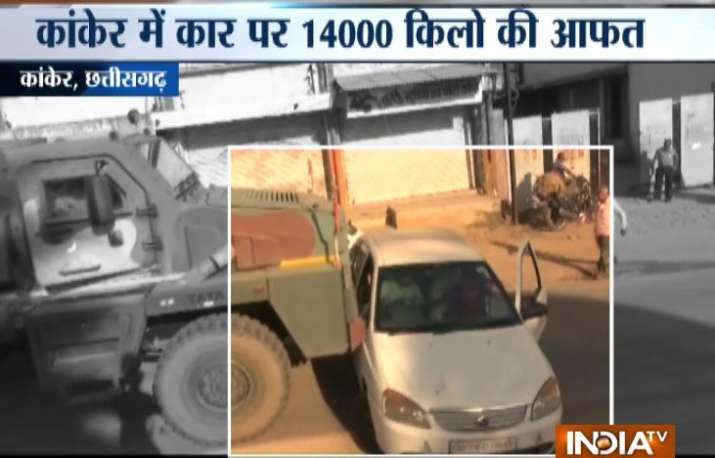 Shocking visuals of a military truck dragging a car with a family of three inside have surfaced from Chhattisgarh's Kanker. The visuals show an army truck hitting the car from behind and then dragging it for several metres, before stopping even as the husband and wife kept screaming. 
According to local sources, the incident took place during a flag march by defences forces. The man, traveling with his wife and kid, tried to overtake the army vehicle but failed to do it properly  and collided. 
The 14,000kg army truck was so high in the height that the jawans driving it neither felt the collision nor saw the car in front of them. 
It was only after bystanders shouted and waived at them that they realised that something was wrong and stopped the truck. 
Watch video: